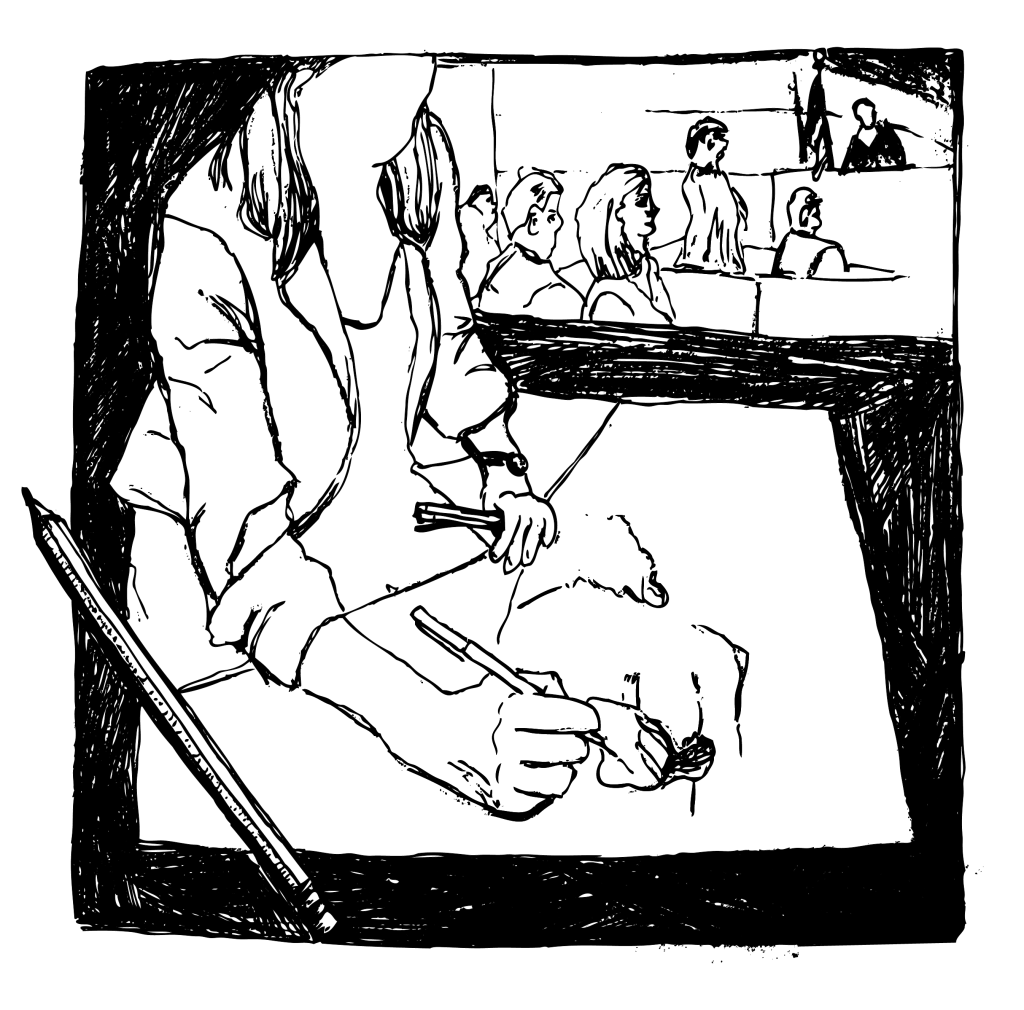 Pen & Paper
Episode #35
2016-01-22 01:29:44
As a young woman in the '60s, Andy Austin talked her way into a job as a courtroom sketch artist in Chicago. She spent 43 years sketching everyone from disgraced governors to John Wayne Gacy, and says she only made someone look bad on purpose once.
For a transcript of this episode, send us an email with the episode name and number.
See more of Andy Austin's work in her book, Rule 53: Capturing Hippies, Spies, Politicians, and Murderers in an American Courtroom.