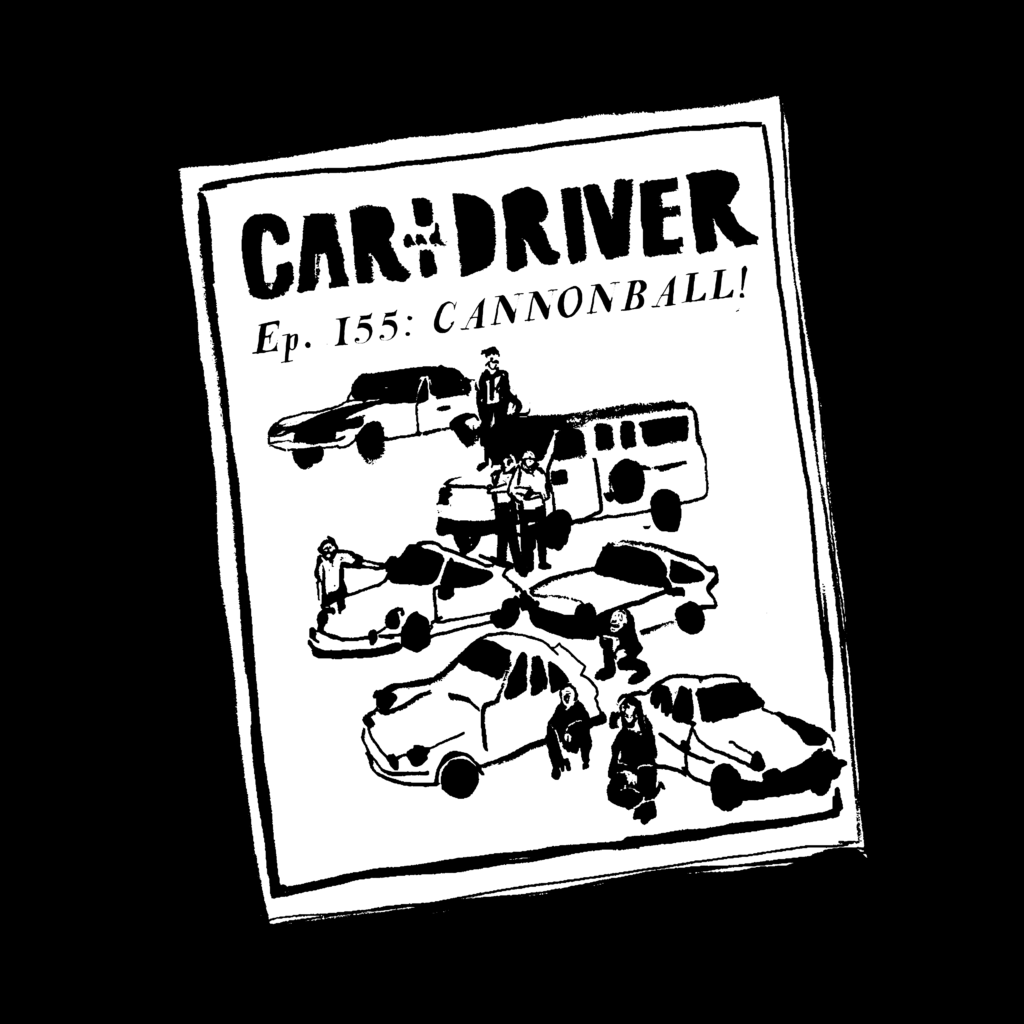 Cannonball
Episode #155
2020-12-18 13:06:02
With Covid-19 shutdowns, people have been taking advantage of quiet highways to drive as fast as they can from New York City to Redondo Beach, California. They're trying to break records set in an unofficial and secretive race called the "Cannonball." 
Car and Driver Magazine editor Brock Yates came up with the idea for the race, and described it as a "balls-out, shoot-the-moon, rumble." He also wrote the screenplay for the 1981 movie based on the race, "Cannonball Run," which starred Burt Reynolds, Farrah Fawcett, and Roger Moore.
In today's episode, the history of the illegal cross country race, how it has evolved since 1971, and why fans say it will never go away.
We speak with Brock Yates' son, Brock Yates Jr., and Ed Bolian tells us about his record-setting cross-country drive in 2013.
For a transcript of this episode, send us an email with the episode name and number.